Jilemnice, Kavanova 140
The building is located in a beatiful area in the center of the town of Jilemnice, very close to the main square, on Kavanova Street No. 140. To date 1.1.2009 was split into separate property corporates JILEMNICE HOTEL, Ltd. This corner building is a part of the square. The building is situated in a historically preserved area. There are shops in the nearest surroundings.
It is a three-floor building with an adjacent garden. There are commercial and non-residential premises, two apartments in size of 2+1 and 1+1. On the second floor there are offices and halls. On the third floor there is an attic with balcony which provides a nice garden view. On the grand floor, there are storage rooms and a boiler room.
Facade is casted. There are ceramic tile, wood and carpet floors and parquet flooring. Interior walls are made of stucco, windows and doors are made of wood. There is a central gas heating. The boiler room is located in the basement. There is electric wiring, water piping, plumbing, gas piping and telephone and LAN (local area network) wiring.The estaste is electronically secured.
The building was restored in 1990.
Open the PENB label HERE.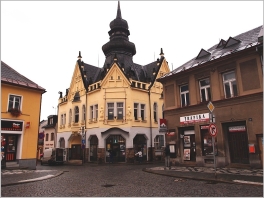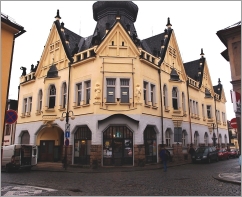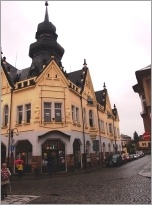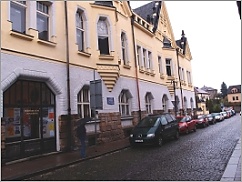 back