Nejdek, Náměstí Karla IV.9
The building is located in the attractive center of the town of Nejdek, directly on the main square. There are other residential houses, shops and restaurants in surroundings. The building is situated in a historically preserved area.
It is a two-floor building which is situated on the Karel IV Square. The main entrance is from the Karel IV Square. On the ground floor, there are non-residential premises with total area of 120m2 and an apartment in size of 2+1. On the first floor there are offices and audience chamber rented by the municipal office of the town of Nejdek. There is also an attic storage available. On the ground floor, there are also storages and a boiler room.
Facade is casted. There are ceramic tile floors in the halls, linoleum and carpet are in the offices. Interior walls are white, made of stucco. Double-glazed windows and doors are made of wood. There is a gas central heating. Boiler room is located on the ground floor. There is also electric wiring, water piping, plumbing, gas piping, and LAN (local area network) wiring. . The whole property is electronically secured.
The building was restored in 1994.
Open the PENB label HERE.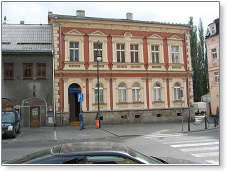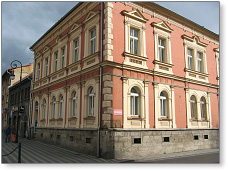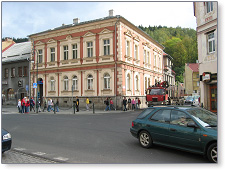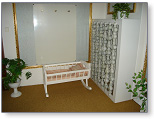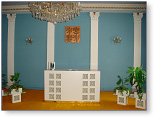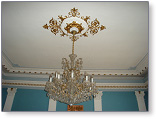 back