Varnsdorf, Otahalova 502
The building is located in the center of the town of Varnsdorf, near the main square, on Otahalova Street 502. There are other residential houses and shops in the neighbourhood.
It is a two-floor building with backyard, garages and a garden. Main entrance is situated from the Národní Street and side entrance leads to the backyard and the garages. On the ground floor there are commercial and non residential premises. On the first floor there are 6 offices, conference room with sanitary facility. There are two terraces and an attic on the second floor. In the basement there are storage and technical rooms. In the backyard there are two garages and a storage room on the first floor. The garden is behind the house.
This estate has a saddle roof and casted facade. Ceramic tile flooring is in the halls, carpet in the offices. Interior walls are white made of stucco. There are double-glazed UPVC windows and wooden doors. A gas central heating and a gas boiler are placed in the basement. There is also electric wiring, water piping, plumbing, gas piping, telephone and LAN (local area network) wiring. Property is electronically secured.
The building was restored in 1995.
Open the PENB label HERE.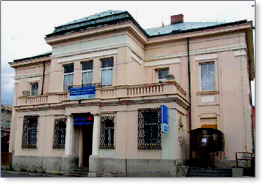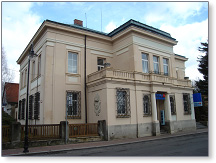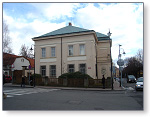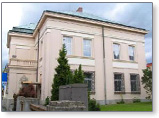 back